Details

Published: Wednesday, December 17, 2014 08:00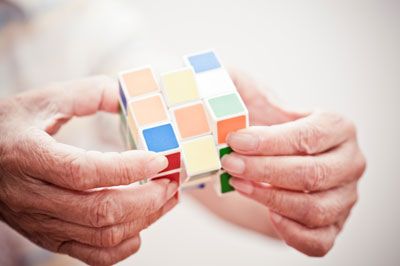 By Paul Hoekstra
Associate
It has been estimated that over 70% of all system outages are a direct result of changes that have been made to the operational environment. It's no coincidence that at many organizations, IT has in effect lost control of the production environment and is in constant firefighting mode. The regular unpredicted downtimes, missed deadlines and cost overruns deteriorates the value of the IT organization as a whole and the trust in the CIO in particular.
What is a fundamental cause for this? Well, what I've seen is that when IT and other groups, such as Engineering, release updates into production they usually don't synch up with other changes that are in process or take into account architectural principles and the security of the overall environment. This causes problems.
IT, on the other hand, is in the best position to ensure that changes to the operational environment help (rather than hinder!) the business' operations. That's why I recommend using an approach for making changes to the operational environment – a "Need to Solution" Framework – that keeps the IT department firmly in control of IT production.
Step One: Classify the Need
The first step of this Need to Solution approach is to classify IT projects into one of three "buckets":
1. Maintenance Projects – Unavoidable "pure cost and overhead" projects such as security updates, patches and general maintenance.
2. Business Improvement Projects – Projects designed to help other business functions perform better and the business run more smoothly. For example, these projects might reduce ineffectiveness and inefficiency, improve businesses processes, align the firm with external customer needs, implement business applications (new or upgrade, or move to cloud) to provide organizational alignment, and more.
3. Product Improvement Projects – For organizations that have a cloud-based / software component to their product or service, this bucket is for changes to customer-facing applications. These are changes that can directly impact the organization's customers, partners and image.
Step Two: Let the Classification Dictate the Timing and Approach
An important aspect of this framework is the recognition that each category requires a different approach. You'll be able to put governance around each "bucket" that will ensure adherence to internal controls, and minimize downtime, security risks and time to adoption. Here's what I recommend:
Maintenance Projects – These should be done when they will have the least impact on the rest of the organization. Schedule these updates to take place during planned and properly announced downtimes.


Business Improvement Projects – Here's where business / IT alignment really starts to come into play. For business improvement projects you want to ensure that you are working in lock step with the affected business functions for everything from the business design of the solution to the technical design, testing, training and deployment.

You'll want to partner with the other business functions to make sure that people understand how to use the new system and what their roles will be. Your goal: When the system is introduced or changed, the business is ready to take advantage of its benefits.


Product Improvement Projects – For these projects you need to be in complete alignment with the product roadmaps. You also need to be sure that Engineering understands the principles and guidelines for releasing code into production.

What I often see in this area is the adoption of approaches like DevOps, which drive continuous release of changes, new features and functions into production.
Conclusion
Using this "Need to Solution" framework changes the level of thinking about how projects address actual needs, and increases collaboration within the company as a whole. It's a focus on business / IT alignment that eliminates the "push and pray" approach where projects are pushed with force into production. With "push and pray" the attitude is, "as long as it's off my plate I'm doing my job."
But the reality is, projects are much more successful when they are "pulled" by the business function. It's a pull from Sales to get that new sales system, or a pull from Production Management to get that code into production.
Beyond that, though, if the IT Department does not take ownership of these flows, someone else will. When that happens IT loses the ability to control IT production, and the likelihood that the organization will experience outages goes way up. But when IT uses a systematic approach to the "Need to Solution" process that orchestrates and enables these flows, the IT organization's relevance increases dramatically.
About Paul Hoekstra
Paul is a pragmatic leader of IT transformations who gets into the details to lead teams and deliver concrete results. Clients benefit from his 20+ years of international experience translating strategy into executable tactics for implementation, first as a management consultant (Big 4) followed by years "in industry".
Paul brings a very well-rounded perspective, having been responsible for IT value and cultural transformations, business applications implementations, service strategy and operational excellence in a wide variety of industries.
About CIO Professional Services
CIO Professional Services LLC is a top-rated IT (Information Technology) consulting firm, based in the San Francisco Bay Area, specializing in strategic IT consulting and business / IT alignment. Companies come to us seeking assistance with their information technology strategy as well as to source interim CIO / CTO employees or fractional CIO / CTOs.