Details

Published: Wednesday, March 04, 2015 08:00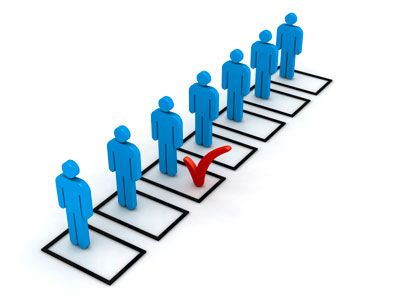 By Ken Norland
Associate
In my previous article about "5 Ways to Improve the Chances of IT Project Success," I stated that the first thing you need to do is to pick the right project manager for the job. While this is really not a big deal for small projects, for large projects that involve lots of people, picking the right project manager can mean the difference between success and failure.
6 Things to Look for When Hiring a Project Manager
What makes a project manager a good fit for your IT project? I believe you need to look for someone who:
1. Has experience in your organization. Don't hire someone from outside just to run the project. Your project manager needs to know how your company works, and needs to be especially familiar with the nuances of its political landscape.
2. Has managed similar-sized projects before. For your project manager to succeed, she needs to have successfully managed another project that was similar in terms of the number of person hours involved, elapsed time and complexity.
That said, keep in mind that the ideal project manager does not necessarily need to have experience with the same technology area as this project. In fact, I have found that it is often a negative to have a project manager who knows the specific technology well. Why? Because technical experts tend to start doing the technical pieces themselves instead of focusing on managing the project and relying on others to get it done.
3. Can operate with limited direction. When choosing a project manager, you want someone who is a self-starter. She needs to be able to identify what needs to be done and then take the necessary steps to get it done – while also taking light direction when necessary.
4. Knows how to facilitate solutions. It's not the project manager's job to provide solutions. Instead, when problems occur, it's her job to pull the solutions out of the project team. She needs to facilitate, not dictate, and keep her ego out of the way of determining what the "right" solution is.
5. Knows how and when to escalate issues. Some project managers will escalate every little issue to management instead of trying to get the project team to address them. Others will avoid escalating anything at all, which can cause the project get into trouble from which it may not recover. You want to select a project manager who has successful experience with the art and science of when and what to escalate in order to optimize getting to a solution.
6. Is skilled at getting buy-in. Your ideal project manager is someone who is collaborative and good at getting buy-in from management, the project team and the end users. She needs to be able to get everyone to pull in the same direction, working together in a mutually supportive way. The project manager either sets this tone – or destroys it.
What If the Ideal Candidate is Not Available?
If it's not possible for you to pick a project manager who meets all of the above criteria, then you should consider engaging the services of an outside resource who can coach and mentor your project manager. Although this coach will not actively manage the project, his or her efforts in the background will improve the chances that your IT project will succeed. Look for a coach who has project management experience with a project of the same size and complexity as this one, and who also has experience coaching project managers.
Conclusion
Once you hire the right project manager – and, if necessary a coach – you need to set her up for success by ensuring that she is allowed to manage. How to do this will be the subject of my next blog. Stay tuned!
About Ken Norland
As a strategic leader in IT with many years of experience, Ken has led significant teams in professional services, product development and large program/project management. His ability to see and act on both the big picture and on tactical needs is rare and valued.
Ken has participated in several mergers and acquisitions; managed large, multinational development teams; led Enterprise Architecture efforts; and provided strategy for multiple companies and technologies.
About CIO Professional Services
CIO Professional Services LLC is a top-rated IT (Information Technology) consulting firm, based in the San Francisco Bay Area, specializing in strategic IT consulting and business / IT alignment. Companies come to us seeking assistance with their information technology strategy as well as to source interim CIO / CTO employees or fractional CIO / CTOs.