Details

Published: Thursday, July 14, 2016 07:50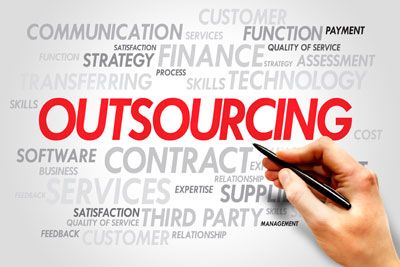 By Jeff Richards
Managing Partner
Regardless of what services you wish to outsource – Manufacturing, Data Center, Applications Management, Call Center, Business Process or Supply Chain – there are multiple ways to approach your outsourcing journey. As with any significant transformation of your business model, it is always best to follow an organized and methodical approach. The exact approach you choose will be determined by many things, including:
Your organization's familiarity with outsourcing in any areas other than the one being currently considered
What currently exists in-house that you can use as a foundation for the outsourcing process
Your procurement and legal groups' level of sophistication regarding outsourcing
Whether you're just exploring the possibilities of outsourcing or you have definite outsourcing objectives
Keep in mind that depending on where you stand on the above issues, you may want to consider seeking outside assistance in navigating the outsourcing lifecycle.
Understanding the 5 phases of the outsourcing lifecycle
At CIO Professional Services we have seen that there are five overall phases of the outsourcing lifecycle, comprising a total of twelve distinct and separate stages.

Depending on your organization's maturity, changing business conditions or recognition of new information, you can choose to enter or exit the outsourcing lifecycle at any point in the process. Just be aware that each entry or exit point has associated risks, costs and benefits.
Here is a "top level" description of each phase:
Phase I: This is the preparatory phase, where you assess opportunities and develop your overarching strategy and process- or geography-specific business cases for outsourcing.
Phase II: In this phase you prepare and issue the request for proposal (RFP), evaluate the proposals that are submitted, and select a service provider.
Phase III: Once a service provider has been selected, the next step is to develop and negotiate the contract that will serve as the framework for your relationship with your new business partner.
Phase IV: Once the contract is in place, it's time to plan and execute the service transition. This is the point at which all of your and the service provider's efforts either come to fruition or go off the track. Time invested in Phases I to III will mitigate that risk.
Phase V: Finally, with everything in place, the last phase is all about the ongoing management of the Service Level Agreements (SLAs) and the service provider relationship.
Stay tuned for additional articles in this series, where we'll delve into the details of each of these five phases.
About Jeff Richards
As an inspirational leader with the ability to develop the "big picture" strategy then drive it down to executable tactics for implementation, Jeff leads our Professional Services team. Clients benefit from Jeff's 25+ years of experience developing and implementing transformative business strategies.
Jeff's experience spans both industry (including Materials, Operations and IT Management) and consulting. He developed a unique global perspective during his tenure in significant P&L management-level positions in both Asia and Europe.
About CIO Professional Services
CIO Professional Services LLC is a top-rated IT (Information Technology) consulting firm, based in the San Francisco Bay Area, specializing in strategic IT consulting and business / IT alignment. Companies come to us seeking assistance with their information technology strategy as well as to source interim CIO / CTO employees or fractional CIO / CTOs.