Details

Published: Thursday, August 25, 2016 07:50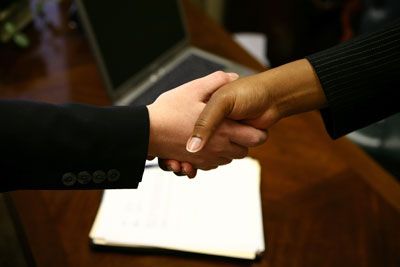 By Jeff Richards
Managing Partner
In our past few blogs we've been talking about the outsourcing lifecycle and its five phases. We started with an introduction to the outsourcing lifecycle, and then delved into the first two phases: assessing outsourcing opportunities and selecting an outsourcing service provider. This brings us to Phase III: contract development and service provider negotiations.
This is the phase in which you develop the framework for your relationship with your new business partner. Yes – your outsourcing service provider is essentially a business partner! Here's what you need to know…

Develop Initial Contract Positions
If you allow your procurement or legal department to go into the outsourcing contract negotiations with a "customer vs. vendor" attitude (i.e. "us vs. them"), you will end up with an outsourcing contract focused on your gaining an advantage and driving down the unit cost, rather than having a focus on the life-of-contract cost and terms. This "customer vs. vendor" stance puts your outsourcing service provider in a defensive position, and risks creating a situation where they will work to the letter of the contract (and make it up in change orders) rather than the spirit of the contract.
Yes, you will need a solid detailed contractual vehicle. But in addition to all of the customary terms and conditions it also has to have mutual benefits and responsibilities spelled out.
Negotiate Contract
Most outsourcing service providers have specialized teams that exclusively negotiate contracts, giving them a substantial advantage over companies that attempt to do it themselves. Moreover, the service providers' draft contract is carefully structured to give the service providers a "better deal."
The best way to nullify an outsourcing service provider's advantage is for you to provide the first draft contract and go to the table with an equally experienced team. If you haven't done this before and have not yet retained an outside advisor, it is critical to do so at this juncture.
However, you also need to keep in mind that an effective contract foundation is set long before contract negotiation begins.
Articulating your outsourcing strategy early (i.e. in Phase I of the outsourcing cycle) enables you to know what points are important to you and what you can use as bargaining chips. Plus, for the purposes of managing the outsourcing contract in the operational phase when the service provider is providing the contracted services, you will also need to document all of these points in Service Level Agreements (SLAs).
SLAs are the objective means by which both parties articulate and manage their respective expectations, responsibilities and contributions. The basic components of an SLA are: service definitions, performance metrics, upper and lower transaction volume or Full Time Equivalent (FTE) parameters, reporting formats and frequencies, and exception management procedures. This is not an exhaustive list, but it provides some insight into the purpose of an SLA.
Hopefully you'll manage to get through the outsourcing contract development phase process without alienating the outsourcing service provider, your executive team or staff. If so, you can sign on the dotted line and move on to the next phase of the outsourcing cycle – which, of course, will be the topic of our next post.
About Jeff Richards
As an inspirational leader with the ability to develop the "big picture" strategy then drive it down to executable tactics for implementation, Jeff leads our Professional Services team. Clients benefit from Jeff's 25+ years of experience developing and implementing transformative business strategies.
Jeff's experience spans both industry (including Materials, Operations and IT Management) and consulting. He developed a unique global perspective during his tenure in significant P&L management-level positions in both Asia and Europe.
About CIO Professional Services
CIO Professional Services LLC is a top-rated IT (Information Technology) consulting firm, based in the San Francisco Bay Area, specializing in strategic IT consulting and business / IT alignment. Companies come to us seeking assistance with their information technology strategy as well as to source interim CIO / CTO employees or fractional CIO / CTOs.