Details

Published: Thursday, June 22, 2017 07:00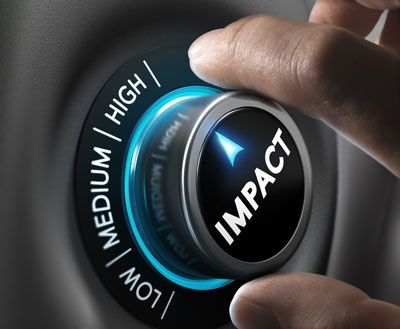 By Jeff Richards
Managing Partner
Your company is growing. You know your organization needs to move fast, but in focusing on the business you may have underinvested in IT. Now IT has become such a constraint that you're not sure your systems can keep up with the growth. On top of that, you're concerned that IT and the lines of business may not even be on the same page.
Or perhaps the CIO thinks that IT is doing fine, but the rest of the management team doesn't understand what they're getting for their IT investment. There's even a concern that IT is too expensive. To make matters worse, you're in a situation where the CEO can't "speak IT," and the CIO can't "speak business"...and a complete disconnect has ensued.
To get on track you need to quickly get your bearings and determine if you're doing the right things, in the right order, and doing them well. An excellent way to do so is through an IT Effectiveness Assessment.
What is an IT Effectiveness Assessment?
An IT Effectiveness Assessment is a 360 degree review of an organization's IT operations, applications and alignment with the business strategy. The goal is to determine what IT is doing well and what it is not, and then provide specific recommendations as to how to get IT where it needs to be. The assessment addresses technology's capabilities to support improved business processes, and enables the organization to more quickly integrate business and IT.
What are the benefits of an IT Effectiveness Assessment?
An IT Effectiveness Assessment can show you how to get the maximum benefit from your IT investment. It will identify ways that you can better align IT to the business strategy, get positioned for the future, address risks and be more efficient and cost-effective. The end result of an IT Effectiveness Assessment is a multi-year "roadmap" describing the path to the future. This includes the costs and benefits for various options, high-level estimates of your staffing and resource needs, and an outline of implementation plans.
How does CIOPS approach IT Effectiveness Assessments?
CIO Professional Services has extensive experience performing IT Effectiveness Assessments for enterprises in a wide variety of industries. We offer a fixed-price assessment that gauges how well your IT portfolio supports all aspects of your business strategy. Our 3-step approach is as follows:
1. The "Data Dump" – We start by meeting with IT and the CEO to get the "lay of the land," after which we gather up anything remotely relevant to your business. This includes strategic plans, technologies architectures and process documentation, secondary research on your competitors, and an understanding of cost structures by location. We then analyze this information while getting step #2 on your team's schedules.
2. The "ThinkTank®" Sessions – The key to understanding what's aligned and what's not is a set of 90-minute facilitated group sessions and select one-on-one interviews with representatives of all stakeholder groups, such as Finance, Sales, Marketing, Customer Service, Operations and lastly IT to get that 360 degree view. To get maximum value in minimum time we use ThinkTank®, a unique web-based collaboration system tool, to run these sessions.
3. The Improvement Portfolio – Invariably the assessment will show that there are areas where the IT plans align with the business and areas where they don't. Based on all of the input gathered, as well as our expertise, we develop an integrated portfolio of recommendations (a "technology road map") for getting you to where you need to be.
This portfolio, which takes into consideration the current IT environment and project portfolio and supports the company's business initiatives, ensures that your strategy for IT is an enabler of the organization's future success. It prioritizes key issues and includes quick wins, near-term projects and long-term plans, along with dependencies and cost/benefit statements.
What's unique about how CIOPS does IT Effectiveness Assessments is the speed with which we finish the project (typically just 3 to 5 weeks), our facilitated group sessions, our use of the ThinkTank® web-based collaboration system tool, and the level of detail provided in our deliverables. The improvement portfolio is defined well enough that you can put these projects out to bid, undertake them yourself or continue with CIOPS as you see fit. And because each action item includes linkages to business outcomes, the value of each project is readily understood.
A side benefit of evaluating the return on your IT investment is that this exercise nearly always leads to improved business processes. Every company will benefit from periodically asking the question, "Are the business and IT aligned?"
For more information about how CIOPS' IT Effectiveness Assessment can help your organization, give us a call today.
About Jeff Richards
As an inspirational leader with the ability to develop the "big picture" strategy then drive it down to executable tactics for implementation, Jeff leads our Professional Services team. Clients
benefit from Jeff's 25+ years of experience developing and implementing transformative business strategies.
Jeff's experience spans both industry (including Materials, Operations and IT Management) and consulting. He developed a unique global perspective during his tenure in significant P&L management-level positions in both Asia and Europe.
About CIO Professional Services
CIO Professional Services LLC is a top-rated IT (Information Technology) consulting firm, based in the San Francisco Bay Area, specializing in strategic IT consulting and business / IT alignment. Companies come to us seeking assistance with their information technology strategy as well as to source interim CIO / CTO employees or fractional CIO / CTOs.