Details

Published: Tuesday, April 25, 2023 07:21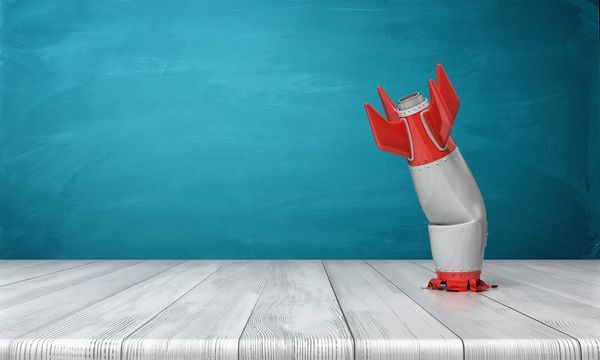 By Ken Norland, Associate and Lonnie Sanders III, Associate
Are you eager to sabotage your organization's Master Data Management (MDM) initiative, drive inefficiency and compromise data quality? While we hope this isn't your intention, there are certainly pitfalls that can lead to MDM failure, derailing the success of an otherwise well-conceived project. In this discussion, we'll explore five proven ways to ensure your MDM endeavor falls flat, providing valuable lessons on what not to do. Instead, you can avoid these common traps and chart a course to MDM success.
Master Data Management (MDM) has a very broad definition, encompassing Data Integration, Data (and application) Governance, Data Quality enhancement, Data Modeling and Data Storage Management. MDM sounds like a silver bullet to "fix" what ails data based decision making at many corporations.
However, many MDM projects fail, for a variety of reasons. Here we're going to discuss five of the top reasons for failure. Doing any of the five will almost certainly lead to failure of the overall effort over a period of two to three years.
Putting IT in charge of the overall effort.
Starting too big.
Ignoring corporate culture.
Expecting/demanding major results in a short time (6 months or less).
"One and done" thinking and budgeting.
Some details:
1. Putting IT in charge
The temptation is to have IT lead the effort, since there are a lot of IT contributions to a successful MDM project. However, the key decisions are not technology ones, but business ones. For the effort to succeed, a key senior business executive must be in charge. For instance, if the key/first data to be part of the project is the financial data, the CFO should be the leader. If it is customer/marketing data that will lead, then the Chief Marketing Officer is the appropriate leader. Note this isn't delegable if the project is to succeed.
2. Starting too big
As the promised results are so compelling, the temptation is to go "all in" on the key data of the corporation. But these are untested processes in your given corporate context, so getting mired in too many minutiae too soon will overwhelm the process. Too many projects start way too big to be accomplished in a reasonable time. It's best to start with a small Minimum Viable Product (MVP) (e.g., > 50 key data elements and > 5 data sources), to work out the process, changes needed, organizational impacts, etc. With a small first project, one can expect some preliminary, measurable results in six to nine months after tool selection.
3. Ignoring corporate culture
One of the key success factors is the ability of the corporate culture to adapt to the needs of MDM. Centralizing determination of the "correctness" of the data elements to a single point of contact per item often steps on a lot of toes and must be carefully orchestrated. This is essential to succeed, and the IT organization is ill- positioned to make such key business (not technology) decisions.
4. Expecting major results in a short time
It's important to set expectations consistent with achievability. Analysis, tool selection, implementation and process establishment take time. While there should be short term goals to ensure progress, the overall effort needs to be iterative and adaptable based on what is discovered. For a small MVP (see above), measurable results should be expected in six to nine months after tool selection. (Given adequate budgeting and priority.) After the initial results, expansion to additional data fields and data sources can be expected on a periodic basis, based on complexity.
5. "One and done" thinking
The "silver bullet" perception often leads to budgeting and staffing for a project with an end date. Unfortunately, that thinking causes some near term results, followed by the entire effort lying fallow for lack of defining and implementing the on-going processes. There are typically many data changes on an on-going basis that have to be incorporated into the effort for meaningful currency of the data. MDM is expensive and can't be left to the tool or the initial implementation to keep it current and relevant over time.
In conclusion, these five ways to derail an MDM project are guaranteed. If your effort is suffering from some of them, there are ways to recover, but recovery from these mistakes will be neither quick nor cheap.
Steering clear of these MDM blunders is therefore paramount to ensuring the success of your Master Data Management initiative. While it's tempting to believe you can navigate the complexities of MDM on your own, partnering with experienced professionals can make all the difference in avoiding these pitfalls.
Don't let your organization's valuable data assets suffer the consequences of poor management. Reach out to our team of MDM experts today, and let us guide you on the path to success by building a robust, efficient and effective MDM strategy tailored to your unique needs. Let's work together to transform your data management capabilities and drive better decision-making for your organization.
Contact CIO Professional Services
---
About Ken Norland
As a strategic leader in IT with many years of experience, Ken Norland has led significant teams in professional services, product development and large program/project management. His ability to see and act on both the big picture and on tactical needs is rare and valued.
About Lonnie Sanders III
Lonnie Sanders is a program/project leader with exceptional leadership skills and technical knowledge. Clients appreciate his extensive experience leading cross-functional and multi-site teams to produce successful project results in diverse industries and domains.
About CIO Professional Services
Based in the San Francisco Bay area, CIO Professional Services LLC is a top-rated Information Technology (IT) consulting firm focused on integrating Business and Information Technology. Our consultants are all hands-on executives who are veteran CIOs and Partners of Big 4 consulting firms. Companies come to us seeking assistance with their information technology strategy as well as for interim or fractional CIO / CTOs, and negotiation and program management/project rescue assistance.