Details

Published: Wednesday, October 15, 2014 08:00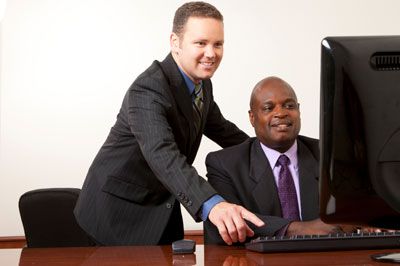 By Steven McIntosh

As a senior IT executive I've reached the point in my career where I feel it's important to take the time to give back to others that are just coming up the IT ladder. If you're at a similar point in your career, you probably feel the same way, too. So the questions become: How do you mentor IT professionals? What are the most important things to impart when mentoring IT professionals?
While individual needs will differ, I believe that the following three items should always be on the list:
1. Don't get too caught up in technology. Having been in this business a long time, I've seen far too many IT professionals who are completely caught up in the technology of what they're working with, but have no understanding of the business that they're dealing with. Part of mentoring is to help these professionals understand that to be successful they need to evolve to be business executives first, and technologists second.
In most organizations there is a divide between the "business people" and the IT organization. The business folks are focused on their part of the business (i.e. marketing, sales, financial operations, etc.) while the IT people are focused on the technology. Part of mentoring IT professionals is to teach them how to bridge this gap. They need to start thinking in terms of how the organization can more effectively leverage the technology to create business / IT alignment and fully realize the value of IT.
2. Gain a deep understanding of the business. If you're a technologist you need to sit down with the business owner (or the owner of the aspect of the business that you're supporting) and get to understand the business almost as well as they do. Then, based on your deep understanding of the business, you'll be in a position to show them how you can best support them by using technology to make that business better.
3. Learn to speak in a language business owners understand. Oftentimes I've seen IT people go into meetings and talk about how we got a new server and it has so many gigabytes of storage and so much RAM and how many MIPS. The CEO and the rest of the executive team do not care about this. What they care about is bottom line results – increased efficiency, decreased costs, more sales, etc. To be successful you need to learn to "speak business," not tech.
Who should we be mentoring? Everyone from engineers to managers and directors. I recommend that you plan to have regularly scheduled meetings, probably about once a month. Each meeting should include time to ask the mentee about what's going on in their business. Find out what challenges they're seeing and how they're thinking about overcoming these challenges. If appropriate, counsel them on a better approach to overcoming these obstacles. Teach them how to get the conversation going with the business people that they work with. And help them understand how it's their role to bridge that gap and eliminate the great business / IT divide.
About Steven McIntosh
Steve has a proven track record of leadership in IT innovation, transformation and optimization for firms in a diverse range of industries. Clients love the way he combines his business acumen and his technical skills to deliver improved performance, better cost productivity and increased customer satisfaction.
A creative problem solver and out-front, confident leader, Steve builds a performance culture through strong partnerships, teamwork and empowerment of associates. He helps clients plan and execute integrations, achieve accelerated results on key software development projects, improve customer service levels, and more.
About CIO Professional Services
CIO Professional Services LLC is a top-rated IT (Information Technology) consulting firm, based in the San Francisco Bay Area, specializing in strategic IT consulting and business / IT alignment. Companies come to us seeking assistance with their information technology strategy as well as to source interim CIO / CTO employees or fractional CIO / CTOs.
Contact CIO Professional Services