Details

Published: Wednesday, October 08, 2014 08:00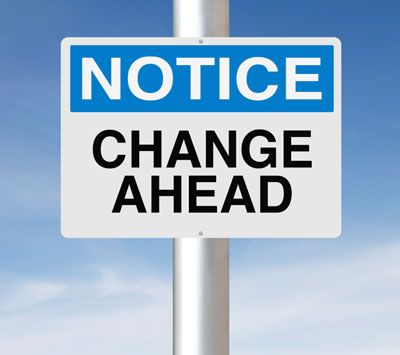 By David Haedtler
Principal
I've seen it happen many times in the IT world. There's a project to implement a supposedly simple software upgrade, such as Microsoft Office, and the IT people only see it as a technical change. Sure, the screen will be a little different on the new version than on the old, but who cares? It's still Office. They'll get used to it.
Then changes are made, the migration is completed and everything goes to hell in a hand basket. As it turns out, lots of people – including some very important people within the organization – did care about a particular menu or command that no longer exists. And lots of people are moaning and groaning about their decreased productivity because the new system is so confusing and different.
So what's the real problem in this scenario? The real problem is that no one gave any thought to the change management implications of the project. In fact, no one thought about the change impact that the project would have on the organization at all. But the reality is, even relatively minor changes like upgrading to the next version of Office are still changes. And changes...even GOOD changes... always face resistance. Which is why change management should be a part of every IT project you undertake.
Here are some of the questions you need to answer for successful change management to take place:
Why do you want to undertake the project? What are the positive outcomes that you anticipate gaining from this change?
What is the magnitude of the project's impact? – We have a specific set of targeted questions that we will ask to help you assess this. For example, will the change impact the way people do their day-to-day work? How many parts of the organization will the change affect? Once the change has been implemented, will there be ways that people can avoid the change and go back to the old way of doing things? How has the organization dealt with similar changes in the past?
The answers to these questions provide an indicator of how big a change you're proposing. If the change impact is actually negligible then charge ahead. Otherwise step back and think through how you will handle the change management aspects of the project.
Who are the stakeholders? Who are the people who either must be supportive of the change or who will have to make a change in the way that they do their work? What do you need to do to get these people on board?
Who are likely to be the influencers and early adopters? Don't overlook people who are seemingly low on the totem pole but actually have a huge amount of influence in the organization. I've seen many projects derailed by the CEO's executive assistant's negative comments in the break room. What do you need to do to get these influencers and early adopters on board?
How will you communicate the change to the organization? An email announcing "here's what will happen and here's the timetable" is usually inadequate. Successful change management requires engagement and dialogue. Sometimes you need to work with someone one-on-one to help them make the transition to the new way of doing things. And sometimes you need to work one-on-one with the stakeholders and influencers, to teach them how to communicate about the change in order to help make the initiative a success.
IT people tend to focus on what they need to do from the technical perspective, but quite often that turns out to be the easy part of the project. The hard part is getting everyone on board with the changes, and ensuring that everyone is productive and happy as soon as the new system is installed. Which is why if you want your projects and initiatives to succeed you need to provide active change management both before and throughout the process.
About David Haedtler
A very capable consultant, David is known for his ability to build high performance teams and workgroups through executive retreats, focus groups, offsite meetings and project launch sessions. Clients also benefit from his extensive experience in change management, managing distributed teams and work groups, and coordinating complex programs and projects.
David has special expertise in using electronic meeting systems to conduct virtual meetings, as well as excellent problem solving, negotiating, team building and change management skills.
About CIO Professional Services
CIO Professional Services LLC is a top-rated IT (Information Technology) consulting firm, based in the San Francisco Bay Area, specializing in strategic IT consulting and business / IT alignment. Companies come to us seeking assistance with their information technology strategy as well as to source interim CIO / CTO employees or fractional CIO / CTOs.