Details

Published: Wednesday, November 12, 2014 13:58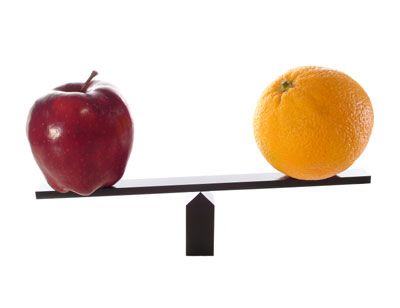 By David Haedtler
Principal
The decisions made about major IT issues – such as selecting the right IT product for your enterprise – can have an enormous impact on your organization's productivity and success. That's why clients often engage our services when they're faced with making software/vendor procurement decisions. They want to ensure that the contract is awarded to the product and vendor that is the best fit, not simply to the sales person with the closest ties to the CEO or other decision maker.
For important IT decision making, such as choosing enterprise software, the secret to success is to define your selection criteria first, and then see how each of your options stacks up. Here is the proven process that I recommend:
Get Executive Buy-In for the Process – Without a commitment to abide by the decision made as a result of this process, the entire exercise is likely to be a complete waste of time.
Identify the Stakeholders – Depending on the size of the decision to be made this can include IT, finance, business managers, executives and end users.
Determine the Selection Criteria – Before you even begin to discuss your options and alternatives in terms of products or vendors you need to first get crystal clear about the criteria you'll be using in this decision making process. Get all of your stakeholders together for a brainstorming session. Create a comprehensive list of criteria, organize the list and then assign weights to each item or category. How important is the purchase price, on-going support, ability to fit with existing technical architecture, specific functional requirements, etc.?

For extremely big decisions you can spend an entire day, or even a few days, honing in, listening to all points of view, and reaching a consensus regarding the criteria on which the decision will be made.

A word of warning, though: What I usually see happen is that people will arrive at this meeting having already seen one or more of the online product demos. Which means they'll have a bias about which product they like best, usually based on some feature that they particularly liked. Do not let these biases affect your process! Remind everyone that to select the right IT product the group needs to first focus on the selection criteria, and then take a look at the products themselves.
Contact the Vendors – Once you have a weighted selection criteria list it's time to get the vendors involved. Share your list of criteria with each vendor and let them know that this is the information you need to have and the things you want to see. If your evaluation requires a product demonstration, ask them to prepare a customized demo showing how their product will address each of your selection criteria.
Evaluate the Alternatives – As each vendor gives their presentation, have each of the members of your decision making team comment about what they see and hear and then rate the product on each criteria, using a numerical scale. Be sure to allow plenty of time to discuss the overall impressions, concerns and any criterion for which people's ratings significantly differed. You may find that someone misunderstood something about the product or overlooked something, and chooses to change some of their rating numbers based on this new input.
Tally it all Up – At the end of the day you'll have a weighted set of criteria and a set of scores for each one. Do the math, determine which product comes out on top, and then begin the procurement / negotiation process.
Need help selecting the right product for your organization? Give us a call. We're here for you.
About David Haedtler
A very capable consultant, David is known for his ability to build high performance teams and workgroups through executive retreats, focus groups, offsite meetings and project launch sessions. Clients also benefit from his extensive experience in change management, managing distributed teams and work groups, and coordinating complex programs and projects.
David has special expertise in using electronic meeting systems to conduct virtual meetings, as well as excellent problem solving, negotiating, team building and change management skills.
About CIO Professional Services
CIO Professional Services LLC is a top-rated IT (Information Technology) consulting firm, based in the San Francisco Bay Area, specializing in strategic IT consulting and business / IT alignment. Companies come to us seeking assistance with their information technology strategy as well as to source interim CIO / CTO employees or fractional CIO / CTOs.