Details

Published: Wednesday, March 18, 2015 08:00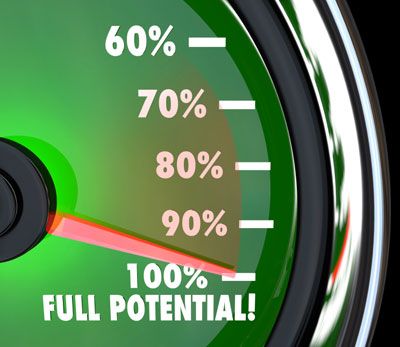 By Ken Norland
Associate
In my last article I gave some in-depth advice regarding "Picking the Right Project Manager for Your IT Project." Once you have selected this person, it is your job as CIO to help your project manager succeed. The best way to do that is to ensure that your project manager is allowed to manage.
What prevents project managers from managing?
In my experience, the two most common problems that prevent project managers from actually managing are:
1. Micromanagement from above – The people who oversee the project but are not in the project, start micromanaging the process.
2. Misunderstanding of the project management role – The road to IT project failure is often paved by project managers who only take the "project reporter" role and not the "manager" role. These people attend or lead meetings, take notes, list issues and report on them to management. But they don't drive these issues and problems to solutions and project progress – they wait for someone else to do that. This approach is guaranteed to fail in tough projects.
What you can do to help your project manager succeed
Luckily, there are many things that you can do to help your project manager succeed, including:
Let your project manager facilitate solutions. Do not put her in a position where she ends up saying, "management says X, so we must do that." Instead, provide her with the information and positioning she needs to assert a direction herself and thereby keep the respect of everyone involved with the project.
Eliminate internal obstacles. As the senior manager who is overseeing the project, one of your roles is to eliminate obstacles so that your project manager isn't spending all of her time on politics and/or arbitrary barriers. You also need to ensure that she knows how to use meetings with you and other members of management to elicit escalation when it is necessary.
Let your project manager lead the project review meetings. The periodic meetings between the project manager and the stakeholders to whom she reports are crucial. Your job is to let her lead (i.e. don't try to take the meeting away from her) and provide assistance when it makes sense to do so, without doing anything that would lessen her responsibility and authority.
Encourage open communication. To be successful, your project manager needs to be fearless when standing up to management (including you!) when she believes that she is right. This means that you need to be able to sit and listen to what she has to say, and be willing to change your opinion if she has the right facts. Keep an open mind that she may be right, and your preconceived notions may need to be revised.
Involve your project manager in performance reviews. If your organization has a performance review policy, your project wrap-up process should include having the project manager complete abbreviated performance reviews for each project participant. Announce this at the project kick-off meeting, so that everyone knows they are accountable to the project manager. The project manager's reviews should be shared with participants when the project ends, and then sent to each person's direct manager for incorporation into their annual reviews.
Conclusion
Picking the right project manager and then helping this person succeed are two of the things that you can do to improve the chances of IT project success. Watch this space for my next article, where I'll explain why it's so important to get the results of the project into the end users' hands as quickly as possible.
About Ken Norland
As a strategic leader in IT with many years of experience, Ken has led significant teams in professional services, product development and large program/project management. His ability to see and act on both the big picture and on tactical needs is rare and valued.
Ken has participated in several mergers and acquisitions; managed large, multinational development teams; led Enterprise Architecture efforts; and provided strategy for multiple companies and technologies.
About CIO Professional Services
CIO Professional Services LLC is a top-rated IT (Information Technology) consulting firm, based in the San Francisco Bay Area, specializing in strategic IT consulting and business / IT alignment. Companies come to us seeking assistance with their information technology strategy as well as to source interim CIO / CTO employees or fractional CIO / CTOs.