Details

Published: Thursday, March 24, 2016 06:00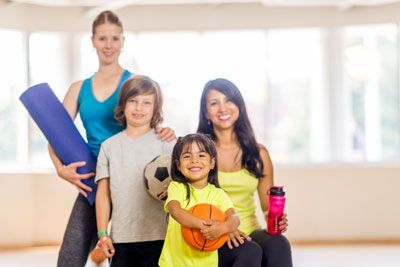 By Jeff Richards
Managing Partner
As an information technology consulting firm, CIO Professional Services specializes in information technology strategy and business/IT alignment. To better understand why organizations seek us out for assistance, we spoke with Ed Barrantes, Chief Financial Officer of the YMCA of Silicon Valley.
As described in a previous article, we've been working with the Y to help them overcome their very significant technology debt. They had a situation where systems had not been updated in over two decades! Here's what Ed had to say about working with CIO Professional Services, and the 5 key values that he feels we bring to the table:
Independence – "It was difficult to find a consulting entity that had independence. Yes, we run into quite a few players in the market who do consulting, but all of them seem to have some type of alliances with software companies. We absolutely needed independence."
Experience – "We wanted [a consulting firm with] plenty of experience. And when I talk about experience, I'm not talking about working one avenue. We wanted to see different experiences with a variety of different lines of products and services."
Resources – "Beyond their technology experience, it was their ability to offer and tap all their resources. For example, we wanted to enhance our online presence, which meant that electronic settlements would be very critical for us. They were able to provide that expertise in a matter of hours! We're not talking weeks. They were able to provide expertise and bring it to the table so that we could tackle that. The company's connections are extremely helpful."
Flexibility – "In the consulting experience, chemistry is absolutely critical. In this particular case, had it not been for the ability of the folks at CIO to recognize the idiosyncrasies of the YMCA, I don't think we'd be where we're at now. We don't work like a typical organization. They knew how to work with us, and adjusted. That was very important to us."
Quality – "I think all of us have been very impressed with the level of attention and the quality of service. Each hours means a lot to us. And being a non-profit every single dollar counts to us. The value has been there and was there from the beginning. We definitely see the value at each step."
Want to learn what CIO Professional Services can do for your organization? Give us a call! We're here for you.
About Jeff Richards
As an inspirational leader with the ability to develop the "big picture" strategy then drive it down to executable tactics for implementation, Jeff leads our Professional Services team. Clients benefit from Jeff's 25+ years of experience developing and implementing transformative business strategies.
Jeff's experience spans both industry (including Materials, Operations and IT Management) and consulting. He developed a unique global perspective during his tenure in significant P&L management-level positions in both Asia and Europe.
About CIO Professional Services
CIO Professional Services LLC is a top-rated IT (Information Technology) consulting firm, based in the San Francisco Bay Area, specializing in strategic IT consulting and business / IT alignment. Companies come to us seeking assistance with their information technology strategy as well as to source interim CIO / CTO employees or fractional CIO / CTOs.