Details

Published: Thursday, March 10, 2016 06:00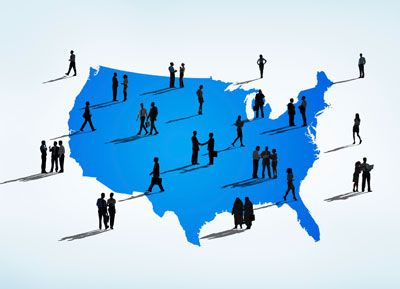 By David Haedtler
Principal
Last year I was asked to plan and facilitate a two-day conference for over 140 engineers and researchers. Participants included representatives from universities, industry, national laboratories and federal agencies. The goal of this meeting was to brainstorm potential innovations in a particular field, explore these ideas and come to a consensus regarding which ones were worthy of further funding.
It was an important conference about important work, but there was a catch: the participants would be physically sitting at six different sites from coast to coast. My challenge was to make this multi-site conference work.
How the Multi-Site Conference was Structured: The Setup
To leverage opportunities for collaboration, the conference was structured as a hybrid between face-to-face meetings amongst those at each of the six sites, and virtual interactions between the sites in real time. Here's how this looked:
On-Site Facilitators – Each site was assigned a host, a facilitator and a technical subject matter expert. We found that having these people on-site was critical for managing the local discussions and guiding each group to a clear set of recommendations.
Separate Facilitator Phone Connection – Facilitators at each of the six sites were connected through a separate backchat phone connection using hands-free earpieces.
Meeting Room Setup – Meeting rooms were furnished with a quality speaker phone, a large screen for a projected display and round tables each providing seating for five to seven people.
Collaboration Tool – ThinkTank, an electronic collaboration tool, was used to enable the recording of ideas, as well as the sharing and evaluation of ideas from multiple locations.
To prepare for this, we conducted several "dry run" exercises to increase facilitator confidence and help the planners feel comfortable making minor changes in real time. To alleviate any difficulties that participants might have accessing ThinkTank, participants were all encouraged to login prior to the conference to review a few presentation slides.
How the Multi-Site Conference was Structured: The Process During the Event
The conference itself involved four different focus areas, with time slots assigned to each one. When the discussions regarding a given focus area were scheduled to begin, a brief YouTube presentation was shown to everyone at all six sites to set the stage for the area to be explored.
Groups at each site then brainstormed innovative ideas in response to a specific prompt. Ideas were discussed, clarified and entered into ThinkTank. Each site then nominated three of the best ideas to bring forward to the global team. Decision methods used to choose these ideas included:
Group discussion and consensus
10 point comparison/voting process
After each site submitted their top three ideas, the global community had the opportunity to comment on these ideas by entering the comments into ThinkTank. In addition, depending on the topic, participants also ranked each of the ideas on a variety of criteria including the level of innovation, potential impact, feasibility and more. The voting/ranking process helped determine which ideas would be recommended for further funding.
Results
This hybrid approach to a multi-site conference was a big success, in terms of the thousands of ideas generated, the evaluation of those ideas, and the response from participants.
Those ideas showing the greatest potential impact and feasibility are now being proposed as major projects to be funded in the coming year. As the concepts are further developed and the projects more specifically defined, a similar multi-site conference will be initiated to review and critique the project implementation details.
Large scale distributed events can be successful and deliver meaningful results, engaging experts from around the world without requiring the high cost of time and travel for the experts. This hybrid model can be successfully deployed in a variety of industries, both for multi-organization conferences like this one and for internal events for large geographically-dispersed organizations.
About David Haedtler
A very capable consultant, David is known for his ability to build high performance teams and workgroups through executive retreats, focus groups, offsite meetings and project launch sessions. Clients also benefit from his extensive experience in change management, managing distributed teams and work groups, and coordinating complex programs and projects.
David has special expertise in using electronic meeting systems to conduct virtual meetings, as well as excellent problem solving, negotiating, team building and change management skills.
About CIO Professional Services
CIO Professional Services LLC is a top-rated IT (Information Technology) consulting firm, based in the San Francisco Bay Area, specializing in strategic IT consulting and business / IT alignment. Companies come to us seeking assistance with their information technology strategy as well as to source interim CIO / CTO employees or fractional CIO / CTOs.