Details

Published: Tuesday, June 18, 2019 07:00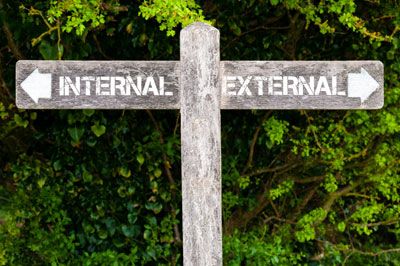 By Mike Cashman Sr.
Associate Consultant
When the conversation turns to IT service delivery for SMBs (small- and medium-sized businesses), the question that is often asked is this: Which is better—having a full internal IT department or using a fully outsourced external IT provider?
What we've seen in practice, though, is that if you're thinking in terms of "internal vs. external" you're focusing on the wrong thing. A better question to ask is "how can I maximize my IT spend in order to achieve the desired end results?" The answer is usually not to go with an all internal or all external approach. In my experience, the best IT service delivery for SMBs is a hybrid, multi-modal model.
A four-component IT delivery model in action
Prior to becoming an IT consultant I spent 11 years heading up IT for Extendicare Health Services, Inc. and Fortis Management Group, LLC, both regional providers of skilled nursing and other post-acute care. My approach to staffing an IT department at both companies included four different components. I had one internal IT group and three external IT resources. This SMB IT service delivery model enabled us to support the business while also ensuring scalability to support acquisitions, divestitures and large projects.
Here's what this multi-modal model looked like…
Internal IT department
Our internal IT department, which was geared towards supporting the business, was staffed with higher-level professionals. These were people who were capable of understanding the business, interacting with management, and looking at big projects and major initiatives. Our internal team was also responsible for integration development, i.e. pushing data between some of the systems that we had developed in-house or between two different vendor-developed systems.
Two big bonuses to keeping our internal IT department high-level were lower turn-over and easier management. Most of these professionals could work independently, with very little oversight from me, and 80% of them stayed with the company for over a decade. The fact that we outsourced many of the dreaded middle-of-the-night support responsibilities to others also helped us to hire and retain top-notch people.
Hosted data center
The data center we chose, VCPI in Milwaukee, Wisconsin, was industry-specific, with servers and staff specifically built out to serve healthcare companies like ours. They knew our industry, understood our unique needs and were able to capably manage nearly all of the environment for us. Having this outsourced data center gave us:
A team of specialists
We weren't big enough to be able to afford to put a Systems Engineer, Network Engineer, Security Engineer, Database Administrator and Technical Support Engineer on our internal IT team. But our data center had all of these experts on staff, and our hosting contract gave us 20% of each of them.
While obviously the data center had a mark-up on the cost of these resources, the reality is I got five different skill sets for what I would have spent to bring two full-time engineers in-house.
A 24/7 service desk
Between the two companies there were 135 remote locations, all of which were loaded with technology and served patients round the clock. When nurses had problems at 2:00 am, they needed to be able to get these issues addressed right away. Our hosting partner provided a 24/7 service desk that handled this for us.
Device management
Our data center host also provided virus protection and took responsibility for software patches and upgrades, keeping everything current at all of our facilities.
Access management
The data center controlled access management for us, which also tied into security. When a new employee joined our team, our internal data integration people would send a record over, and the data center would set up access to email and other systems.
Third-party deployment support
During my tenure we implemented a few new systems, including Oracle ERP and Kronos. Our approach was to use internal IT staff to lead the project and third party implementation specialists to staff it. This minimized costs while getting us the expertise we needed.
For the Oracle project the organization we used had staff in both the U.S. and India, so the time zone differences enabled the project to progress much more quickly than it would otherwise.
Vendor-staffed deployment support
Even if you're using an "all internal" IT service delivery model, when you are implementing new software it is quite common for your software vendor to ante up a person to be part of the deployment team. This was the case for our Oracle deployment. We had someone from Oracle on hand to assist with managing the project, and to navigate the vendor support system when needed.
Vendor-staffed deployment support is a great way to get very strong people on your team to maximize your spend, and then have all of these people go away when the project is done.
CIOPS can help you implement this type of IT service delivery model
If your business is growing or you're looking to take your IT to the next level, we can help you get an IT service delivery system in place that will maximize your IT utilization. Our process starts with an assessment of your current state. Out of that comes recommendations regarding what your future state could look like and how you might get there. Of course, we are also available to oversee the transition to a multi-modal IT service delivery approach. For more information, give us a call!
About Mike Cashman
Mike is an accomplished IT Executive with 20+ years forging C-level relationships and developing strong IT teams to deploy strategic plans in support of business goals and objectives. Mike is skillful in creating IT delivery models that minimize IT spend while delivering a high return on that investment.
About CIO Professional Services
Based in the San Francisco Bay area, CIO Professional Services LLC is a top-rated Information Technology (IT) consulting firm focused on integrating Business and Information Technology. Our consultants are all hands-on executives who are veteran CIOs and Partners of Big 4 consulting firms. Companies come to us seeking assistance with their information technology strategy as well as for interim or fractional CIO / CTOs, and negotiation and program management/project rescue assistance.