Details

Published: Thursday, September 30, 2021 00:00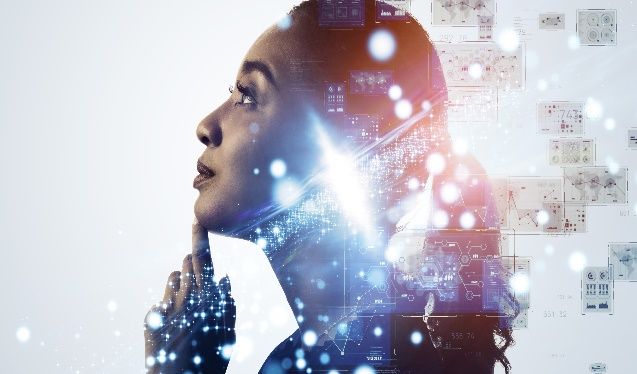 By Lonnie Sanders III, Associate
Many organizations think the process of getting a robust IT-related Knowledge Management system in place is too costly and time-consuming to make it worthwhile. Which is quite ironic, given that cost and time savings are the main benefits these systems provide!
What is ITSM Knowledge Management?
In the context of IT Service Management (ITSM), Knowledge Management is a formal process for gathering and analyzing knowledge related to your IT systems, and then making this knowledge readily available to help desk personnel and, often, end users, in the form of written articles and/or video tutorials.
Once you have Incident Management,Change Management and Problem Management in place, implementing Knowledge Management is usually the next logical step in getting the ITSM basics in place and continuing to add value.
What are the benefits of having a Knowledge Management system?
Done well, a Knowledge Management system becomes an integral part of your overall ITSM system that saves you both time and money. It can…
Enable self-service for end users, thereby reducing help desk costs
Reduce average issue handling time
Improve customer satisfaction by enabling end users to more quickly get their issues resolved
Provide scripting that standardizes help desk responses to common questions and issues
Increase help desk efficiency by providing a time-saving database of pre-vetted and approved solutions
Improve your use of resources
Reduce duplication of effort
As a bonus, the same technology platform that you use for your ITSM Knowledge Management system can also be used by other departments within your organization, such as Human Resources or Legal.
What topics should your ITSM Knowledge Management system address?
At a minimum, your Knowledge Management system should address your help desk's frequently asked questions and frequently occurring issues. Beyond that, many organizations gradually build their system out so that it addresses a wide range of IT questions and issues that might occur. Any time your help desk is asked to address an issue that is not in the database, that topic should be added to your ongoing list of potential topics to include.
Plus, you can have multiple versions of the same article. For example, you can have one simpler version for end users and one more technical version for IT personnel. The "end user" version could be very basic, easy to read and use, and primarily use non-technical language. The "help desk" version could be more technical; it could address various "what if" scenarios or problem-solving techniques and/or provide scripting for the help desk technician to use when "walking" the end user through implementing a solution.
You can also have articles that are only accessible to certain audiences. For example, while your IT staff might find a tutorial on "how to implement a server in our organization's environment" helpful, you probably do not want to share this information with your customers!
How do you get a Knowledge Management system in place?
As you might guess, this is a multi-step process!
Identify the topics to address. As discussed above, you should start with the "low-hanging fruit" of your frequently asked questions and frequently occurring issues.

Create the content. Individual articles or videos should be created by the appropriate subject matter experts. Creating content is simple and inexpensive. In many cases you will not need to feature a person in your videos, but can use visual illustrations instead.

Assign keywords to the content. This will ensure that it can be found in your knowledge database. Ideally when someone needs this information they will simply type in some relevant keywords and the appropriate article or video will be shown. A good Knowledge Management lookup process allows for both keyword and text search. The important thing here is to ensure that the most likely words that a user will think of are either in the text or in a "keywords" section at the beginning of the article or the video intro.

Review the newly-created content. You will need a formal review process to ensure that all content is well-written and meets quality standards for accuracy, style, etc. Many organizations use an automated document management process to route the content to the team members who need to approve it.

Publish the content. Use a content management system that is well organized and has a good user interface. A variety of off-the-shelf solutions are available, including options that incorporate all aspects of IT Service Management (ITSM) and IT Operations Management and Security Management. As with all software, it's simply a matter of seeking out the solution that has the specific capabilities you need. Always procure the right software that fits the problem rather than trying to make your problem fit the software solution. 

Keep the content up-to-date. Since things frequently change in the IT world, publishing content is not a "set it and forget it" process. Because organizations and systems change regularly, all articles and videos in your Knowledge Management database should be reviewed on a regular basis—either monthly, quarterly or annually depending on your audience, organization and topics. In addition, help desk personnel should be instructed to flag any articles that they notice need to be updated or changed.
What's next?
Watch for the final blog in our multi-part series, which will address IT Asset Management.
In the meantime, if you need help getting ITSM in place, please do not hesitate to give us a call. This is one of CIO Professional Service's many areas of expertise.
About Lonnie Sanders III
Lonnie Sanders is a program/project leader with exceptional leadership skills and technical knowledge. Clients appreciate his extensive experience leading cross-functional and multi-site teams to produce successful project results in diverse industries and domains.
About CIO Professional Services
Based in the San Francisco Bay area, CIO Professional Services LLC is a top-rated Information Technology (IT) consulting firm focused on integrating Business and Information Technology. Our consultants are all hands-on executives who are veteran CIOs and Partners of Big 4 consulting firms. Companies come to us seeking assistance with their information technology strategy as well as for interim or fractional CIO / CTOs, and negotiation and program management/project rescue assistance.