Details

Published: Wednesday, June 10, 2015 08:00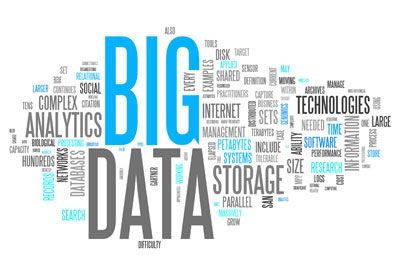 By Rocky Vienna
Principal
Good news! Businesses have never been closer to their customers. In fact, with the popularity of mobile apps, you can literally be in their pockets. Bad news – it's a two-way street. Customers have immediate and impactful tools like Yelp, Twitter, and Foursquare to provide feedback to others on your product and services. A bad review can cause a feeding frenzy and negatively impact your brand.
These realities help explain why large companies have heavily invested in Big Data and Analytics. These platforms allow companies to reap the rewards of improved prospect-to-customer conversion rates, increased customer loyalty and the ability to quickly respond to service issues. And all of these things, in turn, help prevent the negative online reviews that all companies dread.
If you doubt the value of the big data/analytics investment, I recommend you take a look at an article that ran on March 19, 2015 in the Wall Street Journal. This article reported that creditors in the bankruptcy case involving Caesars Entertainment valued their Big Data/Analytics-fueled "Total Rewards Program" at $1 billion – making it their most valuable asset!
Obviously, large companies like Wal-Mart, British Airlines, and Caesars Entertainment have the financial resources, technology resources and experience with exploiting data resources to more easily leverage Big Data and Analytics. They also have deep experience in exploiting social and mobile technologies. So how do you, as a small to medium business (SMB), get started when you don't have deep pockets or the technical staff with the experience needed to launch a Big Data and Analytics program?
You Could Do It Yourself – But This is Risky
One option is to just jump in and do it yourself. Hire staff, choose the platform, implement the solution, and determine how to identify and prioritize objectives. However, if you choose this path keep in mind that the technical resources you'll need (i.e. data scientists) are arguably some of the most expensive and sought-after resources in the market today. Plus, the Big Data and Analytics tools space is crowded, noisy, and in constant change, so choosing the right tools with no practical experience is problematic. You will likely spend significant capital and waste eight or more months before you see any real results.
Or You Could Take An Effective, Low-Cost, Low-Risk Approach
Instead of doing it yourself, a much more effective, low-cost and low-risk approach to Big Data and Analytics for SMBs is to hire a consulting firm that specializes in this type of work.
Look for a partner that:
Is technology agnostic, or at least has experience with multiple tools.
Provides an end-to-end solution including the technical resources, technical environment, and enough experience to assist you in defining your objectives.
Is business savvy, not just a group of technologists.
For Best Results, Start Small with a Meaningful Pilot Program
The right trusted advisor will have a well-defined pilot process and customer engagement model. At CIO Professional Services we like to take a three-step approach. Here's what we do:
1. Educate and explore – The starting point is a one-day workshop. We begin by working with your non-technical team to review Big Data and Analytics from a business value point of view and then meeting with your technical team to discuss data that you already own. After this we work with the combined teams to define and develop a meaningful use case for your pilot.
2. Discovery (2 – 4 weeks) – Next we build on the information gathered during the workshop by identifying the data required for the pilot and determining if supplemental data (from other sources) will be required to support the pilot. Based on your business objectives and other factors we'll produce a short list of available tools that we believe will be best for you. Working with your team, we will then jointly decide which tool will be used, and identify the required data handling/storage requirements for the project.
3. Pilot (4 – 10 weeks) – The required results for the use case are framed and agreed to. The technical environment is implemented and the data is loaded and transformed. Initial queries are performed and refined, and results reviewed with your team. Queries are refined and performed again, and findings are reported. A post-mortem of the process is performed.
Why You Should Start Small
There are many benefits to starting small with a meaningful pilot program. By taking this low-cost, low-risk approach you will be able to:
Gain enough information and experience to better understand your data and how it might need to be supplemented.
Understand what tools best apply to your business objectives.
Identify members of your staff who can be trained, as well as what additional skills you might need to acquire.
Get quick results on which to build future success.
Define a roadmap for next steps from a more informed position.
Conclusion
Big Data and Analytics for SMBs is not only possible, it can be implemented in a cost-effective and low-risk way. But rather than trying to reinvent the wheel, the secrets to success are to hire an experienced consultant to manage the implementation, and start small with a meaningful pilot program and build up from there.
Need help getting this all figured out? Give us a call here at CIO Professional Services. Implementing Big Data and Analytics for SMBs is one of our specialties.
About Rocky Vienna
With over 25 years of experience as an IT executive and business consultant for leading global brands, Rocky brings deep expertise in IT Strategic Planning, IT Governance and Compliance, Enterprise Program Management, M&A Integration, Business Process Reengineering and Outsourcing Strategies and Management.
Rocky specializes in high-visibility transformational engagements. He has led enterprise initiatives at an impressive array of Fortune 100s, start-ups, and medium-sized fast-growth companies in health care, technology, financial services, retail, publishing, hospitality and higher education.
About CIO Professional Services
CIO Professional Services LLC is a top-rated IT (Information Technology) consulting firm, based in the San Francisco Bay Area, specializing in strategic IT consulting and business / IT alignment. Companies come to us seeking assistance with their information technology strategy as well as to source interim CIO / CTO employees or fractional CIO / CTOs.